Austin Absolute Realty is here to help you with every step of the buying and selling process. The entire team is passionate about what they do and will go above and beyond to ensure everything goes smoothly. When you work with them, you'll get quality service, personalized attention, and honest work. Learn more about the amazing members of the team or call today.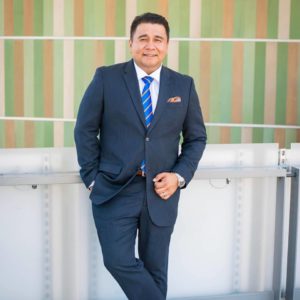 Rodney Bustamante 
Broker/Owner
(512) 736-7895
Rodney Bustamante, Broker of Austin Absolute Realty, offers commercial and residential services with a focus on residential homes in northwest Austin neighborhoods.  Rodney is bilingual and experienced in working with international clients.  

Rodney Bustamante, an Austin Realtor®, was awarded the prestigious Certified Residential Specialist (CRS) Designation by the Council of Residential Specialists, the largest not-for-profit affiliate of the National Association of Realtors®. Homebuyers and sellers can be assured that CRS Designees subscribe to the strict Realtors® code of ethics, have access to the latest technology, and are specialists in helping clients maximize profits and minimize costs when buying or selling a home. 
Bryan Pollard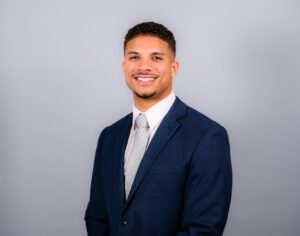 Bryan's passion is helping others by truly understanding their needs and making them the priority. He is committed to serving his clients' best interest and creating an atmosphere that is both high energy and professional.
Bryan fell in love with real estate at a young age while shadowing his father who built custom homes for a living. It was back then that he realized how much even the smallest detail could contribute to making a house feel like a home. This is why he understands the significance of helping his buyer clients become homeowners and building memories with their loved ones.
Bryan received his bachelor's degree in Finance from Liberty University. He also has a background in hospitality. This gives Bryan the ability to understand and explain the financial implications of real estate transactions while providing excellent customer service and care for his clients. In his free time, Bryan enjoys serving alongside his church community, traveling, fitness and trying out new restaurants.
As a Realtor with Strive Realty Group, Bryan looks forward to serving you in any capacity whether it's buying, selling, investing or leasing real estate.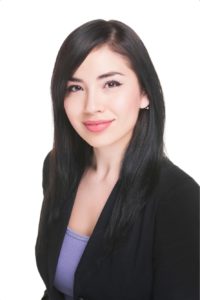 Dina Rivera, REALTOR®
Executive Assistant/Office Manager
(512) 729-2904
Dina Rivera is a native of the Rio Grande Valley and moved to Austin in 2016 to pursue her career in real estate. Dina started in apartment locating in 2017 and now is able to assist with buying and selling homes as well as leasing. She has property management experience and manages the office for Austin Absolute Realty. Her tenacity for learning and continuing to grow in the real estate industry is driven by her passion for helping others. While she's not working you can find her with her partner and daughter and finding concerts to attend to and new local eateries.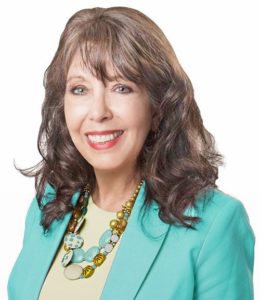 Erin Pena, REALTOR® 
(512) 922-4340
Born in Steamboat Springs, Colorado, Erin Peña moved to Brownsville, Texas at the age of 10. Erin is a graduate of Brownsville Hannah High School and has a Bachelor's and Master's degrees in Theatre, A Master's degree in Educational Administration, and an ABD in Organizational Leadership.
Erin recently retired from education to pursue a new career in real estate. Erin is a licensed realtor with extensive knowledge of the Austin area and the school districts in Central Texas. Erin has been working as a leasing agent and recently transitioned into sales.
Erin worked in Education in Central Texas and the Rio Grande Valley for over 25 years. While in education Erin served as an educational leader, teacher, and coach for academics and fine arts.  Erin believes that extraordinary customer service is essential in helping her clients purchase or sell their homes and is dedicated to providing client services that are superior.
Erin is eager to use her knowledge to help her clients find the perfect new home. Erin has lived in the Austin area for over 20 years, is active in community arts organizations, and is a freelance costume designer. Erin is married and has three amazing children and two grandchildren.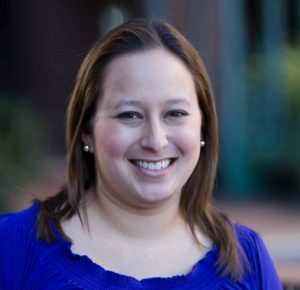 Lauren Hubbert
Lauren is a born and raised Austinite. She has a bachelor's degree in Public Relations from Purdue University and a Master of the Arts in Advertising from the University of Texas at Austin.
Lauren left the advertising and public relations industry several years ago to pursue a career in real estate. Growing up in Austin, she is knowledgeable about the market and has seen this city grow and change over the years. In addition, she strives to provide the highest level of service to her clients as well as utilize negotiation tactics to ensure her clients will receive the best deal possible. Her focus is assisting buyers and sellers in Austin but is familiar with areas outside of the city, specifically Round Rock, Pflugerville, and Cedar Park.
Outside of real estate, Lauren enjoys spending time with her husband and toddler daughter, watching college football and basketball (Boiler Up and Hook 'Em Horns!), and traveling. She also volunteers with CASA of Travis County.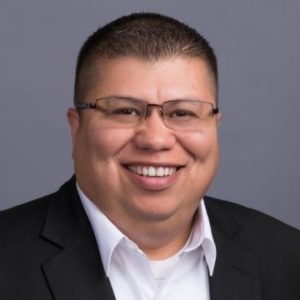 Joe Gonzales, REALTOR® 
(512) 709-6155
Joe Gonzalez is a native of the Rio Grande Valley, moving to Austin in 1992 to attend the University of Texas at Austin.
After graduating with a Bachelor's Degree in Advertising, Joe began a career as a financial consultant, where he found his passion for helping people obtain a bigger future. Joe then earned his MBA, also at UT, in 2002. He currently serves on the board of the National Society of Hispanic MBA's in Austin.
Joe's love of consulting and helping others lunged him into a real estate career in 2001 as a new home sales counselor for an Austin homebuilder. He helped hundreds of families realize their dream of homeownership. Joe is a REALTOR® and has been a top producer for Austin Absolute Realty since 2013.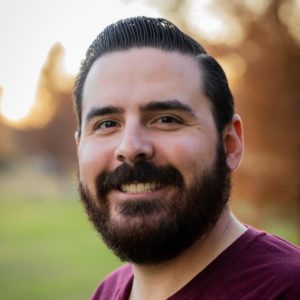 Lionel Maldonado, REALTOR®
(512) 799-7154
Lionel is a central Texas native, and he recognizes and value the trust his clients place in him and strives everyday to exceed expectations. He's been a realtor since 2018 but he's have always been passionate about real estate. He's invested in watching and learning about the growing market in the Austin area. Lionel  grew up in south Austin and moved to Pflugerville when he was 12 years old. As a graduate of Pflugerville High School and having owned homes in Round Rock and Georgetown, he considers the north side my backyard. Modern farmhouse is his favorite design style, and in his free time you will catch him playing disc golf, watching Disney+ and HGTV with his wife and daughter, getting a new tattoo, and checking local comps. Lionel looks forward to helping you and your family with one of the biggest decisions of your life!